Meet the Doctor
Endodontist
Joseph Creasy, DDS, Endodontist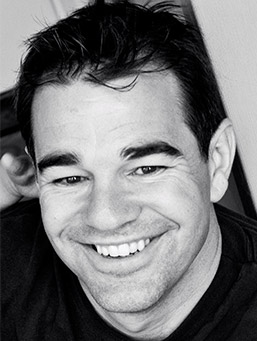 Dr. Creasy has practiced dentistry since 2004, and has spent the last four years working with the team at Premier Endodontics. He loves coming to work every day with his talented, knowledgeable staff, and helping patients restore oral health. Dr. Creasy's personal motto is, "Work hard and treat others the way you want to be treated," and that philosophy has earned him the trust and respect of his patients and peers. Our practice has built strong relationships with general dentists in the Weatherford and Fort Worth area who refer patients to us for advanced endodontic work, and we continue to work each year toward providing only the best services in an office that puts patient comfort first.
As a member of the US Military, Dr. Creasy completed his undergraduate studies during his service in the army at several different schools: Troy State University, The University of Texas, and the University of Maryland. Dr. Creasy was no stranger to the military life since he grew up traveling with his father who was in the Air Force. They spent time in many different locations, but were most often stationed in Texas. When Dr. Creasy decided to pursue a dental degree, he returned to the state he still considered home earning his Doctor of Dental Surgery from The University of Texas Health Science Center at San Antonio.
After earning his DDS, Dr. Creasy continued his study with and advanced general dentistry residency followed by training in the dental specialty, endodontics. Endodontists treat and study the interior of the tooth. Most known for providing root canal therapy, endodontist help patients relieve pain and restore smiles damaged by disease, infection, or trauma. Dr. Creasy considers himself a lifelong learner, and continues to keep up with the latest in dental techniques and technology. To provide the best service for his patients, Dr. Creasy is certified in CPR and IV Sedation.
Outside the office, Dr. Creasy is happily married to wife, Kelly, and they have two great kids, Sydney and Elias. He spends his free time with his wife and children, and enjoys golfing when he has the opportunity.